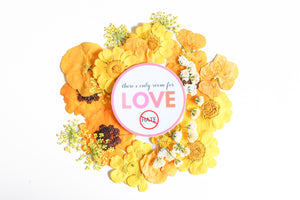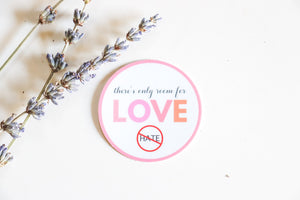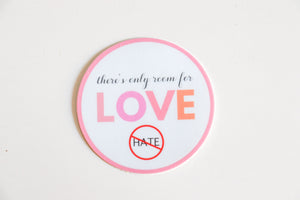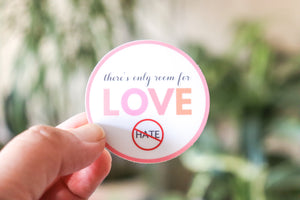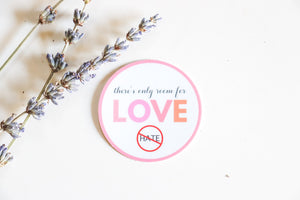 there's only room for LOVE sticker - shop with purpose
Shop with purpose. Proceeds from this sticker will be given to a rotating cause around anti hate such as non profits that work towards supporting AAPI, BLM and other LGBTQ equality efforts. The non profit will be rotating and announced on instagram. 
Our LOVE sticker is a vinyl, waterproof 2" circle and says "there's only room for LOVE" with a hate not allowed symbol. 
Caretuals vision is to support creation of self care rituals in the lives of people to inturn uplift the world. There is no room for hate in our vision towards any life. So support us in taking a small step towards making the world a better place.