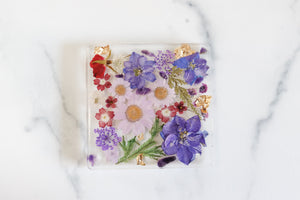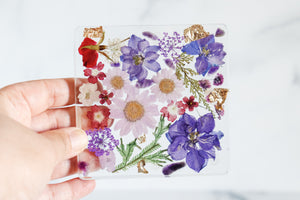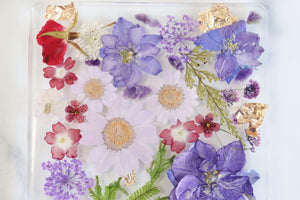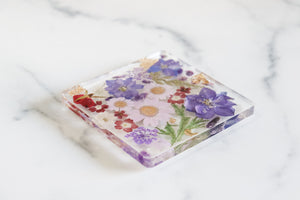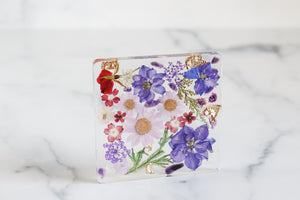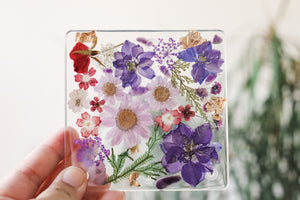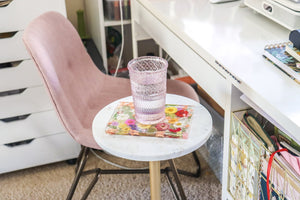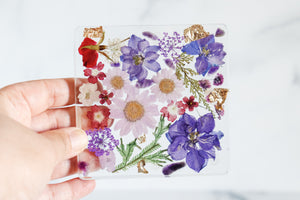 Purple & Maroon fields - Square Botanic Trays & Coasters by Caretuals
Enjoy these beautiful handmade botanic coasters and trays from Caretuals. Made with pressed flowers, crystal chips and resin these gorgeous trays will brighten your home with its beauty.
Real flowers are cast in this slab sized 4.3" x 4.3" x 0.3". Can be used as a coaster or a tray to put jewelry and knickknacks.

Note:For maintaining quality, please keep away from direct sun exposure.