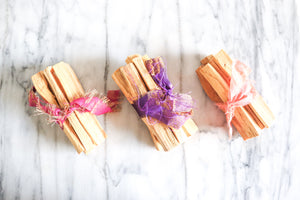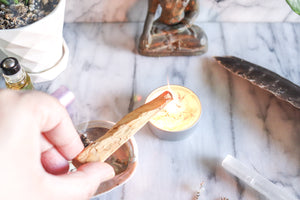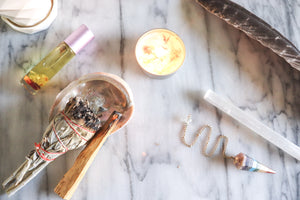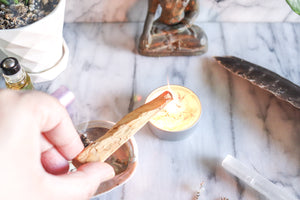 Palo Santo Bundle
Enjoy this bundle of ethically sourced Peruvian Palo Santo. You will receive 1 bundle - 6 pieces of palo santo sticks that may vary in size and shape. They are tied in a bundle with beautiful colorful saree fabric that will vary in color.
They smell beautiful and is revered for cleansing your space. Can be lit just as incense would be. Always place it in a heat safe dish or abalone shell for safety after lighting. 
How to use: 
01. Light with a lighter or candle flame
02. Place in heat safe container
03. Enjoy the cleanse

Care instructions:
01. Always use on a heat safe surface to avoid fires.

Assembled in California
100% natural