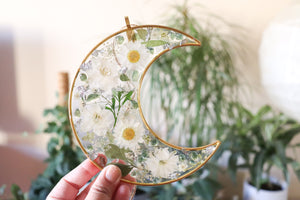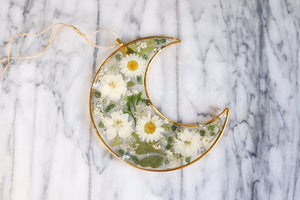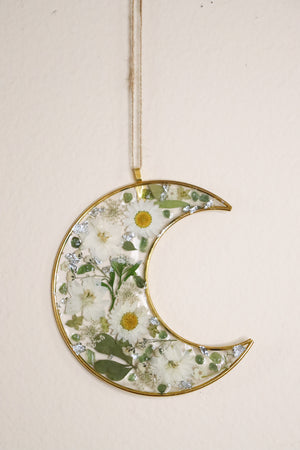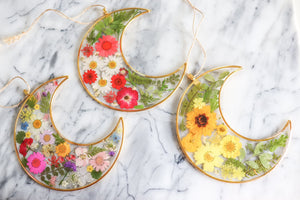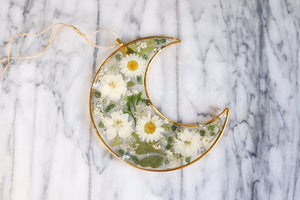 White Fields - Crystal, Resin and Flower Crescent Moon Wall Hanging
Bring mother nature in your home and celebrate the divine feminine with these pretty resin and flower crescent moon wall hangings. Real pressed flowers, leaves and crystal chips are cast in this slice of the moon frame in an 6" diameter. 
Handmade with love & care.